SERVPRO Sponsors the Greater Philadelphia Hotel Association's Summer Olympic Games
7/17/2019 (Permalink)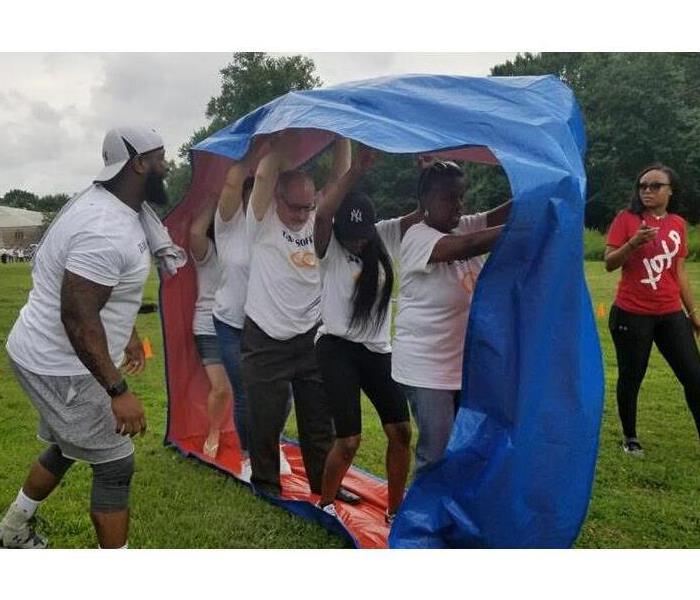 SERVPRO supported GPHA (Greater Philadelphia Hotel Association) Summer Hotel Olympics on July 11th at FDR Park in South Philadelphia!
Hotels from the area formed groups and took on several team-building challenges; there were dance battles, people showing off their skills during talent shows, and plenty of time to mingle with staff from other hotels.
There were also tons of games to be played, like: Name that Tune, Hamster Wheel Race, Marble Pipe Line, Hospitality Hoop La, Basket Head, Tray Relay, Pencil Catch!, and Lawn Darts.
To end the event, participants enjoyed snacks from SERVPRO and lunch from a local restaurant before the awards ceremony, where everyone was able to walk away with a medal!
It was amazing to be a part of such a fun event that brought different people from across Philadelphia together. SERVPRO hopes to be part of GPHA's Summer Olympics again next year!